Natex is a follow-up of Schoeller-Bleckmann (SB) Process Technology Division, where in the early eighties the industrial application of dense CO2 gas technology was introduced.
1993 the experience, know-how, patents and pilot units were transferred exclusively to Natex in the course of a management buy-out. The shareholders of Natex are former key employees of SB Process Technology Division and Innoweld Metallverarbeitung GmbH. The close ties with Innoweld, a well established manufacturer of high pressure equipment, were continued after Natex was founded.
This resulted in a unique combination of process know-how, equipment supply and provision of services for all applications of supercritical fluid technology.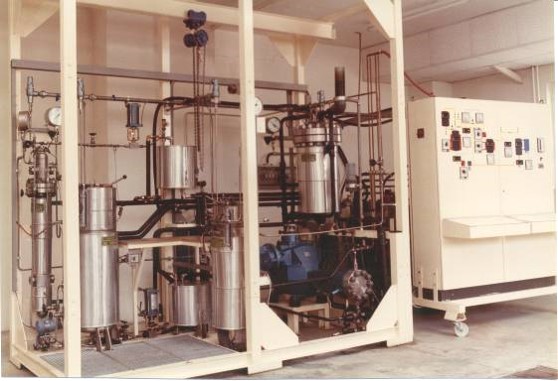 First extraction plant by Natex